Lee Burton
Type of Performance

DJ (VINYL & USB)

Nationality

Greece

Residence

Berlin

Label

Raum Musik / Elephant Moon / Finest Hour / DisDat

Related Projects

Represented Territories

worldwide
Multitalented and versatile artist, Lefteris Kalabakas aka Lee Burton, is one musician to keep an eye on. Based in Athens, Lee is focused on his artistic career as a music producer, Dj and song writer, as well as his other professional facets, being the co-founder of Audiorama record label/club night and an instructor at SAE Technology Group. He is also a resident Dj at Greece's renowned club Six D.o.g.s.
Lee Burton's musical roots reach back to his teenage years, when he was studying music while performing as a guitarist/bassist for several progressive rock and jazz-rock fusion groups. It was those years of composing and digging records that led him into electronic music, producing his first tracks and Djing at local parties.
After many years of constantly evolving his sound, Lee Burton was shaped, becoming widely known for his authentic style with deep-moody and analog melodies. Since 2012, Lee released his sophomore debut album "Busy Days for Fools" at Klik records, gaining a strong feedback and attention from the electronic music scene. Lee's progress and unique analog sound led to various releases, remixes and appearances at labels such as BodyParts and Elephant Moon in 2016, as well as the legendary raum…music., Taverna Tracks and DisDat in 2017. 2018 looks really promising for the Greek artist, with future releases at raum…musik. and Finest Hour.
Lee Burton has being spinning around the world, with performances at some of the most famous parties, festivals and venues such as: ReSolute, TBA , Monarch (USA), Salon Daome (CA), Watergate, U-60311 (GER) Nouveau Casino, Wanderlast , Festival Yeah!, Workshop Infine (FR), Bruxsel Jardin, Decadance! (BE), Folkrol (SWI), SASS Club (AUS) Secret Room (HUN) Solyanka , Dom Beat (RU), Micro , The Egg (UK), NoName (EGY) Entechno Festival, Cavo Paradiso, Six D.O.G.S (GR).
24. 12

Athens, Greece


29. 12

Berlin, Germany
Out Of Time

12. 01

Berlin, Germany
WHAT ?
Lee Burton on Medular Records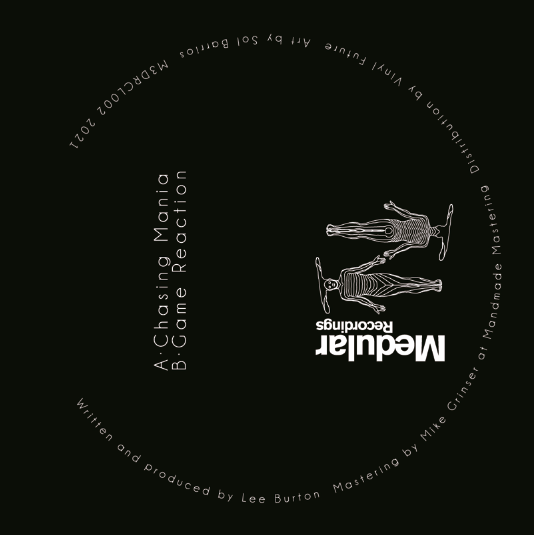 Lee Burton - Drone remix