Steve O'Sullivan
Type of Performance

LIVE ACT

Nationality

United Kingdom

Residence

London

Label

Mosaic, Sushitech

Related Projects

Green, Bluetrain, Bluespirit, The Wise Caucasian

Represented Territories

worldwide
Known for his dubbed out grooves it is no surprise that Steve's early years were filled with dub, reggae and electro. West London was his musical kindergarten with late 80s house and 90s techno providing his college education.
Hearing Robert Hood for the first time in the early 90s was the moment that Steve's love for minimal techno was given purpose and by 1996 he had firmly established himself as one of the rising names in the UK underground techno scene.
Releases on Ferox, Soma and his own Bluespirit , Bluetrain and Mosaic labels brought attention from the likes of Laurent Garnier, Sven Vath and Ritchie Hawtin and by 1998 Steve was taking his Mosaic showcase on the road to the likes of Robert Johnson and The End.
Steve produces slowly evolving, very minimal, soulful club tracks showing his love for subtle sounds and dub effects. His lengthy discography includes several collaborations with Ben Sims, remixes for Steve Bug and Sven Vath and several contributions to Ritchie Hawtin's groundbreaking "DE9: Closer to the Edit."
Steve is the owner of the respected Mosaic label, which offers a sound between house and techno and features, apart from his own productions, releases and remixes from Steve Bug, Baby Ford, Mr C, John Tejada, Roman Flugel, The Memory Foundation, Paul Mac, Aubrey, Downlink, Mark Broom and Mark Ambrose, to name just a few.
10. 03

Nürnberg, Germany
Kiss Klub

06. 04

London, United Kingdom


07. 04

Leeds, United Kingdom
Sub:terranea

13. 04

TBA

San Francisco, United States


14. 04

TBA / Warehouse

Los Angeles, United States
Cyclone

20. 04

TBA

Miami, United States


21. 04

Resolute

Brooklyn NY, United States


05. 05

Amsterdam, Netherlands


09. 05

Berlin, Germany
Slowdance

25. 05

London, United Kingdom


15. 06

Barcelona, Spain
TRIP / Off Sonar

31. 08

Pula, Croatia

Steve O'Sullivan team up with Ricardo Villalobos, and will release the collaboration Sullric, on his Mosaic label this spring.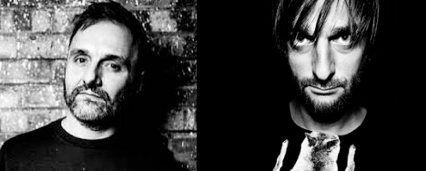 Steve O'Sullivan (Live)


The veteran UK producer lays down a typically smooth and dubby set for MODU:LAR.

RA Mix of the Day: https://www.residentadvisor.net/feed/98439

Steve O'Sullivan, Interview Meoko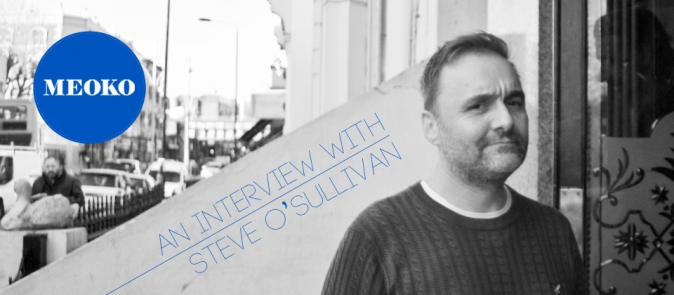 link
Open show with Steve O'Sullivan (Interview)